Public Health Insecticide Hydramethylnon 95%TC 1%G 2%Gel
Product Detail
Product Tags
Notes
1.Prescribe the right medicine. Decide whether to prevent and control crops based on the types of crop diseases and insect pests and the degree of damage. Choose the appropriate pesticide varieties to "prescribe the right medicine". When choosing pesticides, they are mainly based on the scope of use and control objects indicated on the product label. Do not use over-range or random use of pesticides.
2.To master the period of medication. The most appropriate time of application should be selected according to the occurrence and development of diseases and insects and the characteristics of the growth stage of the crop. For example, the insects should be applied at the young larva stage where the insects are most sensitive to the drug or at the early stage of the onset of the disease. The disease should be selected before the onset or the early stage of onset. Apply medicine. 
3.Master the frequency of application and the amount of application, not to increase the application amount or increase the frequency of application at will, let alone misuse and abuse.

Packaging
 We provide the usual types of packages for our customers. If you need, we can also customize packages as you required.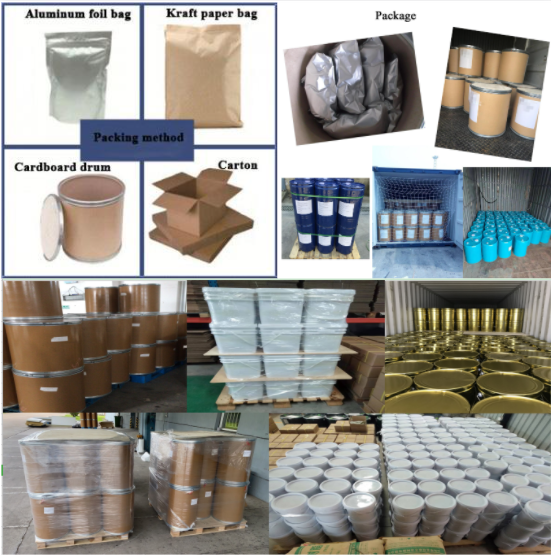 FAQs
1. Can I get samples?
Of course, we provide our customers free samples, but you need to pay the shipping cost on your own.
2. What are the payment terms?
For payment terms, we accept Bank Account, West Union, Paypal, L/C, T/T, D/P and so on.
3. How about the packaging?
We provide the usual types of packages for our customers. If you need, we can also customize packages as you required.
4. How about the shipping costs?
We provide air, sea and land transportation. According to your order, we will choose the best way to transport your goods. Shipping costs may vary because of the different shipping ways.
5. What are the delivery time?
We will arrange production immediately as soon as we accept your deposit. For small orders, the delivery time is approximately 3-7 days. For large orders, we will start production as soon as possible after the contract is signed, the appearance of the product is confirmed, the packaging is made and your approval is obtained.
6. Do you have the after-sales service?
Yes, we have. We have seven systems to guarantee your goods produce smoothly. We have Supply System, Production Management System, QC System, Packaging System, Inventory System, Inspection System Before Delivery and After-Sales System. All of them are applied to ensure your goods arriving at your destination safely. If you have any questions, please feel free to contact us.
---
Previous:
Fly Glue
---
Write your message here and send it to us