Plant Growth Regulator Factory Price 6-Benzylaminopurine 99%Tc
Product Detail
Product Tags
6-Benzylaminopurine is the first generation of synthetic Cytokinin, which can stimulate cell division to cause plant growth and development, inhibit respiratory kinase, and thus prolong the preservation of green vegetables.
Appearance
White or almost white crystals, insoluble in water, slightly soluble in ethanol, stable in acids and alkalis.
Usage
A widely used Cytokinin added to plant growth medium, used for such media as Murashige and Skoog medium, Gamborg medium and Chu's N6 medium. 6-BA is the first synthetic Cytokinin. It can inhibit the decomposition of chlorophyll, nucleic acid, and protein in plant leaves, maintain green and prevent aging; It is widely used in various stages of agriculture, fruit trees, and horticulture, from germination to harvest, to transport amino acids, auxin, inorganic salts, and other substances to the treatment site.
Storage
Sealed and dry storage
Packaging
 We provide the usual types of packages for our customers. If you need, we can also customize packages as you required.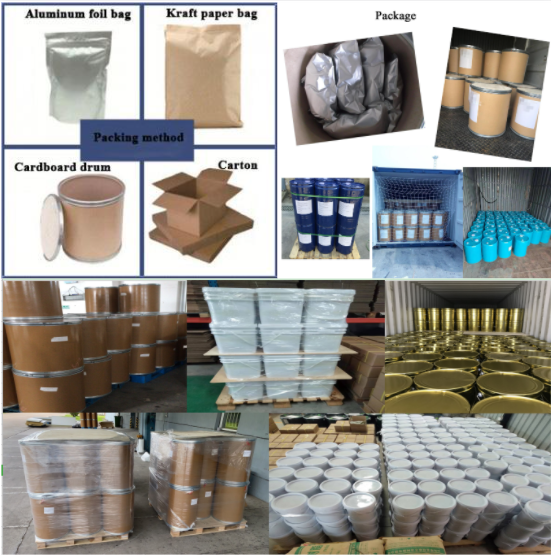 FAQs
1. Can I get samples?
Of course, we provide our customers free samples, but you need to pay the shipping cost on your own.
2. What are the payment terms?
For payment terms, we accept Bank Account, West Union, Paypal, L/C, T/T, D/P and so on.
3. How about the packaging?
We provide the usual types of packages for our customers. If you need, we can also customize packages as you required.
4. How about the shipping costs?
We provide air, sea and land transportation. According to your order, we will choose the best way to transport your goods. Shipping costs may vary because of the different shipping ways.
5. What are the delivery time?
We will arrange production immediately as soon as we accept your deposit. For small orders, the delivery time is approximately 3-7 days. For large orders, we will start production as soon as possible after the contract is signed, the appearance of the product is confirmed, the packaging is made and your approval is obtained.
6. Do you have the after-sales service?
Yes, we have. We have seven systems to guarantee your goods produce smoothly. We have Supply System, Production Management System, QC System, Packaging System, Inventory System, Inspection System Before Delivery and After-Sales System. All of them are applied to ensure your goods arriving at your destination safely. If you have any questions, please feel free to contact us.
---
---
Write your message here and send it to us