High-efficiency, environmentally friendly, desensitizing vinyl gloves
Product Detail
Product Tags
Product Description
Vinyl gloves are food-friendly and non-toxic; gloves are important for protecting yourself from infection. Among them, vinyl gloves are commonly used in different industries, with the advancement of technology, gloves have become better and more resistant to pathogens, pollutants and chemicals; vinyl gloves are latex-free and are a cost-effective alternative to latex gloves , they are not allergic and can be used by people with latex allergies. These gloves are looser and more comfortable than latex gloves, allowing vinyl gloves to be used in the food and beverage industry.
Product use
Used in clean room, clean room, purification workshop, semiconductor, hard disk manufacturing, precision optics, optical electronics, LCD/DVD liquid crystal manufacturing, biomedicine, precision instruments, PCB printing and other industries.
Labor protection and household hygiene in health inspection, food industry, chemical industry, electronics industry, pharmaceutical industry, paint and coating industry, printing and dyeing industry, agriculture, forestry, animal husbandry and other industries.
Product features
1. Comfortable to wear, long-term wear will not cause skin tightness. Conducive to blood circulation.
2. It does not contain amino compounds and other harmful substances, and rarely causes allergies.
3. Strong tensile strength, puncture resistance, not easy to break.
4. Good sealing, the most effective way to prevent dust from spreading out.
5. Excellent chemical resistance and resistance to a certain pH.
6. Silicone-free, with certain antistatic properties, suitable for the production needs of the electronics industry.
7. The surface chemical residue is low, the ion content is low, and the particle content is low, which is suitable for strict clean room environment.
Size reference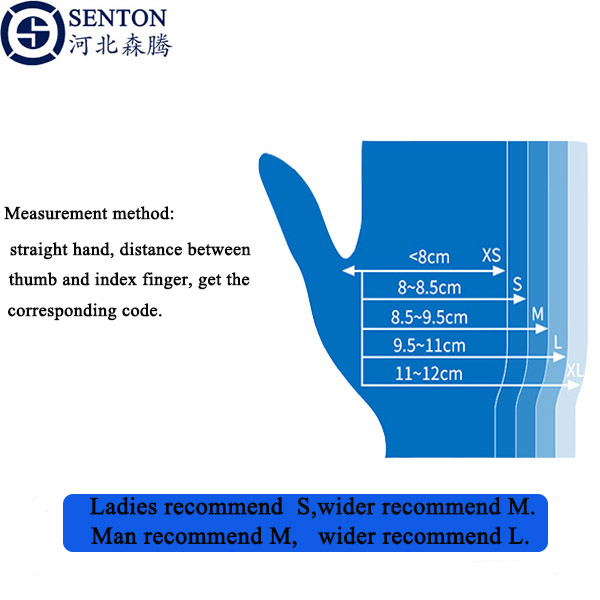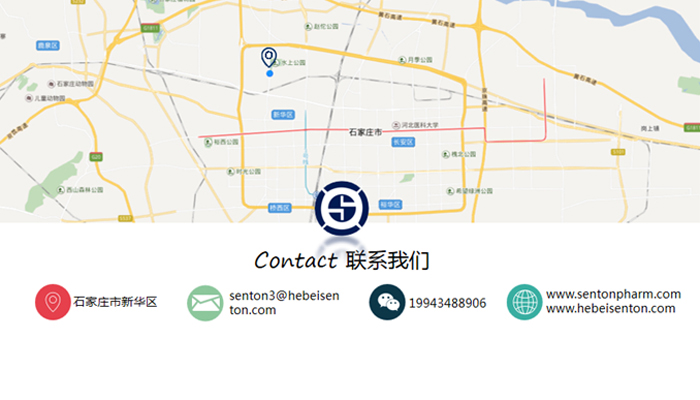 Packaging
 We provide the usual types of packages for our customers. If you need, we can also customize packages as you required.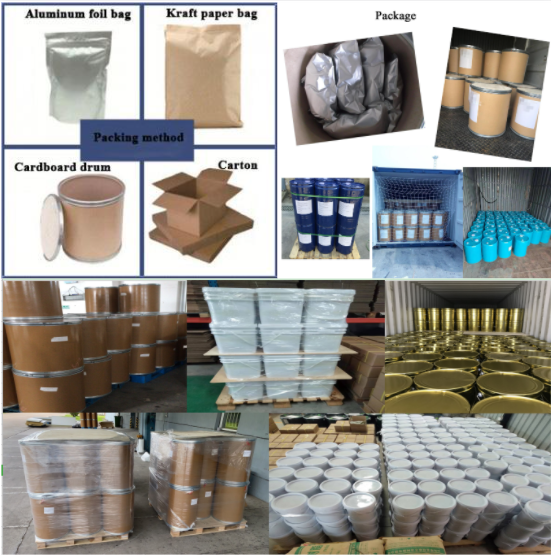 FAQs
1. Can I get samples?
Of course, we provide our customers free samples, but you need to pay the shipping cost on your own.
2. What are the payment terms?
For payment terms, we accept Bank Account, West Union, Paypal, L/C, T/T, D/P and so on.
3. How about the packaging?
We provide the usual types of packages for our customers. If you need, we can also customize packages as you required.
4. How about the shipping costs?
We provide air, sea and land transportation. According to your order, we will choose the best way to transport your goods. Shipping costs may vary because of the different shipping ways.
5. What are the delivery time?
We will arrange production immediately as soon as we accept your deposit. For small orders, the delivery time is approximately 3-7 days. For large orders, we will start production as soon as possible after the contract is signed, the appearance of the product is confirmed, the packaging is made and your approval is obtained.
6. Do you have the after-sales service?
Yes, we have. We have seven systems to guarantee your goods produce smoothly. We have Supply System, Production Management System, QC System, Packaging System, Inventory System, Inspection System Before Delivery and After-Sales System. All of them are applied to ensure your goods arriving at your destination safely. If you have any questions, please feel free to contact us.
---
---
Write your message here and send it to us